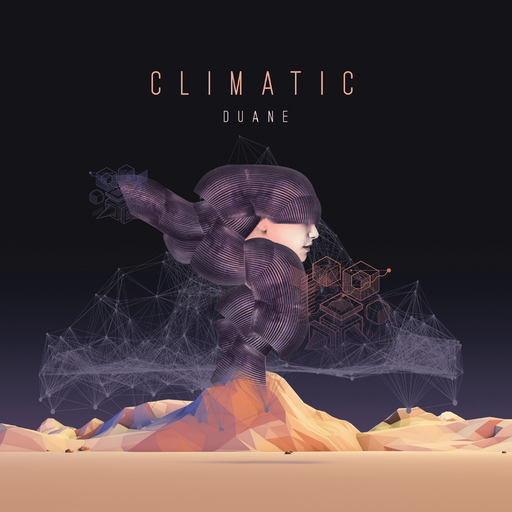 Beschreibung
Climatic's fourth album on 4MPO is named "Duane", with a hint
towards the legendary guitarist Duane Allman, as Climatic has chosen blues and rock guitars here as new elements in his music. The Woodstock Festival being time-warped into the year of 2017, this is what comes to mind while listening to tracks like "Eya" or "The Burners". Another surprising moment comes with "White Sands", featuring an East European-style violin solo over an opulent electronic chillout backing. The idea for this came up, when Climatic and violinist Francensca Reyter were performing live on stage with a music theatre group, doing a multi-media-show in Cologne last summer.
Another important input to this album comes from Angela Puxi on vocals and saxophones, who joined in on four songs. "Go Away" speaks about the corny "pick-up-game", meaning: not-too-witty men having a tough time trying to impress strong and self-confident women. Female power that is musically illustrated by a massive brass section from Angela Puxi over a solid reggae-funk groove.
"Solo Parole", on the other hand, is a soothing vocal-chillout-song, soaked with beautiful mediterranean atmosphere and romaticism. Where beneath all the sweetness, there stands the disillusionment from romantic love:
"I hear your words, but the meaning is empty…"
"When I See You", a spheric deep-house track with sounds from indian raga music, is about stress and relieve in modern civilazation, staying healthy despite the never-ending big city rush hour. The new album, just like Climatic's former releases, takes a large round through ambient, dub, reggae, deep house, reflecting a wide musical background.
Bitte gib hier Deinen Vornamen ein
Gib hier bitte Deinen Nachnamen ein
Bitte gib hier Deine e-mail-Adresse ein
Diese e-Mail-Adresse ist nicht gültig
Please enter your phone number