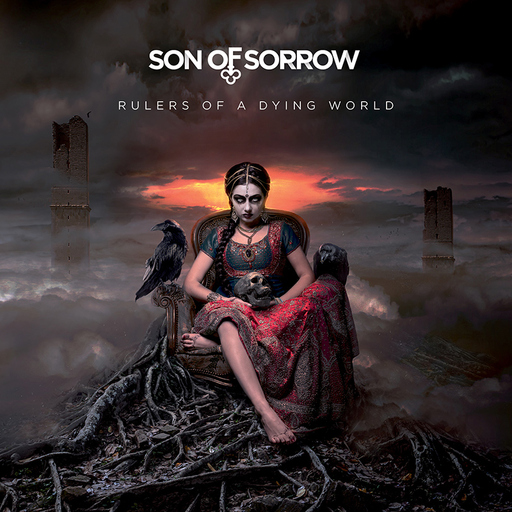 Titel
Rulers of a Dying World
Beschreibung
"Son of Sorrow is a metal band founded by English vocalist Alex Padina and Spanish guitarist Manu Pin?eiro.
The duo started song writing in Jerez, Spain, in early 2015 and recorded their debut EP 'Faith in Extinction' in 2017 at Jotun Studio, Seville, with producer Leo Pen?a.
Following the release of their first 4 tracks, Faith in Extinction reached top 3 on bandcamp's bestselling gothic metal albums. Due to the positive reviews, the band rethought its original "studio only" approach and completed the line-up with bassist Carlos Cano, drummer Unai Garci?a and guitarist Ian Pe?rez.

In May 2017, Son of Sorrow inks a deal with Spanish record company Art Gates Records and through their digital label, the band's tracks become available on platforms such as Spotify and iTunes. At the same time,Son of Sorrow starts to plan the first live shows for autumn 2017, with their second album 'Rulers of a Dying World' scheduled for recording in February 2018.
Son of Sorrow's music is heavily influenced by the Gothic Metal bands from the late 90s & early 2000s,however, the band has been successful in including sounds from other genres such as gothic rock, doom and other metal sub genres.
Bitte gib hier Deinen Vornamen ein
Gib hier bitte Deinen Nachnamen ein
Bitte gib hier Deine e-mail-Adresse ein
Diese e-Mail-Adresse ist nicht gültig
Please enter your phone number