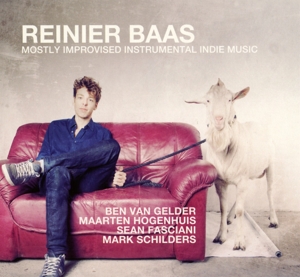 Description
The More Socially Relevant Jazz Music Ensemble is the brainchild of Amsterdam based guitarist Reinier Baas, and features hideously talented alto saxofonists Ben van Gelder and Maarten Hogenhuis. With
influences as diverse as Ravel, Arctic Monkeys, Ornette Coleman and Jimi Hendrix, their music ranges from the intricate and sophisticated to the downright danceable.

After the succes of their debut 'More Socially Relevant Jazz Music', their sophomore release 'Mostly Improvised Instrumental Indie Music'
was hailed by peers and critics alike as "one of the most fun records of the year" (Trouw). Volkskrant included MIIIM in their top 10
jazzalbums of 2012, deeming them "The hippest and most exciting jazzband of the Netherlands". Amsterdinian daily newspaper puts it
this way: "Here, you hear the future of jazz."
Please enter your first name
Please enter your last name
Please enter your email address
This email address is not valid
Please enter your phone number