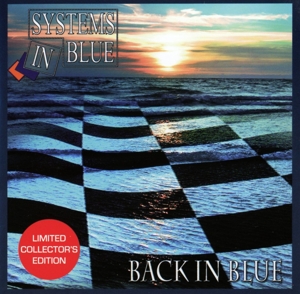 Interpret
systems in blue
Description
Systems In Blue are back !!
Detlef Wiedeke and Michael Scholz were part of the incredible sound of Modern
Talking and Blue system in the 80s and 90s and many other projects of Dieter
Bohlen, as musical arrangers and backing vocalists (the high vocals in Modern
Talking it's them) !!
Modern Talking is not anymore but their sound is missed by thousand of fans,
Only The Systems In Blue can make it live again.
They are back with this EP « Back in blue » after 8 years of silence. They decided
to work closely with Johann Perrier (aka MS Project) Producer of Bad Boys Blue,
Fr David, Ryan Paris…. other legends of the 80s.
« Back in blue » is an introduction to the forthcoming album of Systems in Blue
that will be released later in 2016 !!
Please enter your first name
Please enter your last name
Please enter your email address
This email address is not valid
Please enter your phone number