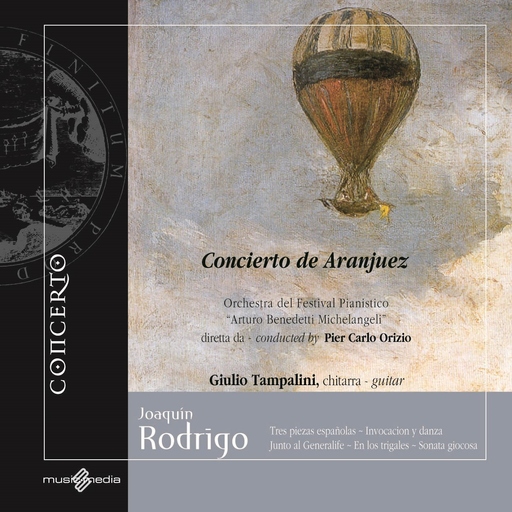 Title
Concierto de Aranjuez
Interpret
Joaquín Rodrigo
Description
Concierto de Aranjuez is certainly one of the most famous concerts of the 20th century and has become an obligatory entry in the
guitarist repertoire.
This one for Concerto is a live recording by featuring the guitar by Giulio Tampalini and the performance of the Orchestra of the
international Festival Arturo Benedetti Michelangeli, conducted by Pier Carlo Orizio.
It's quite odd to acknowledge the fact that one of the best known composers for guitar wasn't able to play this instrument.
Extraordinary the performance by the Italian guitarist Giulio Tampalini.
To complete this nice recording, instead of having the Fantasia par un Gentilhombre, as usually included, you will have the opportunity
to listen to the most famous works by the Catalan composer especially written for guitar solo.
Please enter your first name
Please enter your last name
Please enter your email address
This email address is not valid
Please enter your phone number