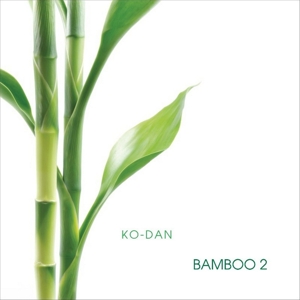 Description
Downbeat mit Asia-Flair

Bamboo two ist die zweite gemeinsame CD-Produktion des Gitarristen und Live-Musikers Bernhard Kowatsch mit Keyboarder und Komponist Daniel Huber. Als "Ko-Dan" entführen sie mit spannenden Klangmischungen in ferne Länder.

Man muss nicht nach Asien fahren, um Fernöstliches zu hören: Ko-Dan haben die meisten Tracks in Thailand, Indien und Vietnam geschrieben und zum Teil auch aufgenommen. Deshalb verschmilzt Bamboo Two Downbeat-Grooves und Musikstile zu einer verheißungsvollen und leicht verfremdeten Klangwelt. Die asiatisch inspirierte Musikmischung Ko-Dan´s trägt den Hörer auf ungewöhnlichen, oft samtig weichen Klängen, um anschließend an Pat Metheny´s angenehm unaufdringliches Gitarrenspiel zu erinnern.

Anregende und spannende Klänge als Bereicherung zum Chill-out Genre like Café del Mar und Buddha Bar.


Downbeat with Asia-Flair

Bamboo two is the name of the second CD produced by the guitarist and live musician Bernhard Kowatsch and composer and keyboarder Daniel Huber. As Ko-Dan they will take you to foreign lands with their exciting sound mixture.

You mustn't travel to Asia, to listen to far-eastern-sounds: Ko-Dan have written most of their tracks in Thailand, India and Vietnam and even some were recorded there. That is why Bamboo Two is a melting pot of downbeat-grooves and music-styles that create a promising and slightly foreign sound. Ko-Dan's Asian inspired music mixture carries the listener, with out of the ordinary and soft sounds, to the point it will remind you of Pat Metheny's soft and unobtrusive guitar playing.

Exciting and gripping sounds and is an enrichment to the Chill-Out genre like Café del Mar and Buddha Bar.
Please enter your first name
Please enter your last name
Please enter your email address
This email address is not valid
Please enter your phone number